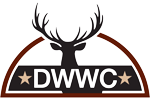 The Dallas Woods & Waters Club is a hunting, fishing, and conservation club. We organize affordable hunting & fishing trips primarily in Texas and the surrounding states; and give our members and their families opportunities to enjoy the outdoors. Most of our trips are family friendly, which allows spouses and kids to get in on the fun. We especially enjoy seeing our kids and grandkids put down their electronic devices and pick up a fishing pole.
Membership in our organization comes at a modest cost but has many benefits. Only members can participate in our hunting & fishing trips and most of our social events. Some social events are open to the public to allow prospective members learn about the Club.
An Individual Annual & Family Membership is $75. Lifetime membership is $750. Both include all family residents of the member's household.