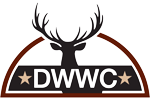 The Dallas Woods & Waters Club is a hunting & fishing club. We organize affordable hunting & fishing trips primarily in Texas and the surrounding states.
Membership in our organization comes at a modest cost but has many benefits. An Individual Annual Membership is $75, a Family Annual membership is $150. Lifetime membership is $750.
Hunting and Fishing trips that are affordable and generally in Texas and the surrounding states. In addition, we also provide opportunities to go further afield such as Colorado, Canada, or Alaska. Usually, one of our members has hunted or fished with the outfitters we use so bad experiences are very rare.
Parties & Social Events such as a Christmas Party, Crawfish Boil, Chili Cook Off, Wild Game Dinner, etc. Meet and make friends with people who share your values. Most of our member's outdoor friends have come through the Club.
Outfitter reviews from members who have hunted and fished in the area for decades. They know the ones who deliver and the ones who don't and will share that knowledge with you.
Family outdoors opportunities. Most of our trips are youth and female friendly so you can get your whole family involved in the outdoors.
Opportunities to find others who share your interests and will accompany you on the trips that you want to take.